• Our philosophy is to deliver professional services which will facilitate the achievement of the

project's goals in a way that will produce a lasting community impact.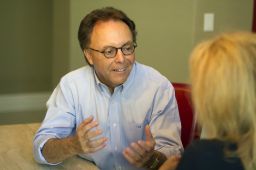 • We achieve the project's goals and make a lasting

impact through the leadership that we provide and

with the world class teams that we assemble.


• We understand the expertise needed for project

delivery and the roles that each professional

discipline needs to perform at each phase of the project in order to achieve the greatest

efficiency, quality and cost effectiveness for the project.


• We work with architects, engineers, general contractors, subcontractors, specialty consultants

and public officials as respected professionals, peers and associates.



• We consistently provide project leadership that

stresses the importance of the project team and

the team's efforts to make the project successful.


• Our belief in the T-E-A-M concept, from the

inception of the project, yields lasting results and

in the end, a better coordinated project.


• Our success and our principal's career has been built on the leadership to assemble and

direct teams that build projects which best utilize our construction management and

administrative experience.